Connect
Through connections and communication, business thrives. That's why—through your Ripon Chamber of Commerce—members have many ways to team up, support and benefit one another.
Get in at the grassroots level as a Ripon Chamber committee member, throw your name in the hat for a Board of Directors' position, host or attend the next Business Connections gathering, and participate in Chamber programs and events.
As a Chamber member, you are sure to loft your connections and networking – gaining new clients and friends!
If you have questions please email us at info@ripon-wi.com or call 920-748-6764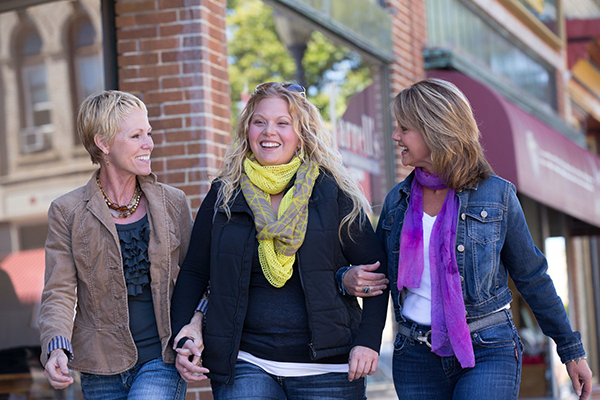 2023 Board of Directors
Tammy Young – Big Brothers Big Sisters Fond du Lac County – President
Elizabeth Roy – DRB Fire Extinguishers – Past President
Lori Kendall – Diverse Options – Secretary
Stephanie Sauerbrei – Webster's Marketplace – Treasurer
Michelle Velie – Horicon Bank – Director
PJ Christopherson – Advanced Physical Therapy & Sports Medicine – Director
Lauren McConnell – Alexandria Games – Director
Joan Karsten – Better Homes and Gardens – Director, president of LWSH board
Ezgi Perkins – St. Peter's Episcopal Church – Director
Mary Hatlen – Center for Career and Professional Development at Ripon College – Director
Erik Boulier – Hillside Assembly – Director
Sandra Hansen – Mapes Property Manager – Hotel Rep
Ex Officio Members
Craig Tebon – Ripon Main Street
Theodore Grant – Ripon Mayor
Adam Sonntag – City of Ripon
Ripon Chamber of Commerce Staff
Mandy Kimes – Executive Director
Lydia Respalje – Executive Assistant
Brian Reilly – Lead Docent Little White Schoolhouse
Linda Boutwell – Docent Little White Schoolhouse
If you are interested in joining the Ripon Chamber of Commerce Board of Directors please reach out to us at 920-748-6764 or email info@ripon-wi.com